Streaming Pensioner Goes On Run For No Reason
Pensioner, Doris Jarvis, 77, was found living on the streets of Istanbul after fleeing her home in Norwich because she thought she was being investigated for watching TV illegally.
Doris's grandson had given her an android TV box which contained software to watch TV shows and movies. She had no worries at that point, except whether she could Netflix and chill without Netflix, as the subscription service wasn't needed anymore.
Doris was happily watching an episode of Game of Thrones, when there was a knock at the door. It was a TV licence enforcement officer asking her to pay for her licence. Mrs Jarvis panicked and told the officer that her grandson was going to take care of it.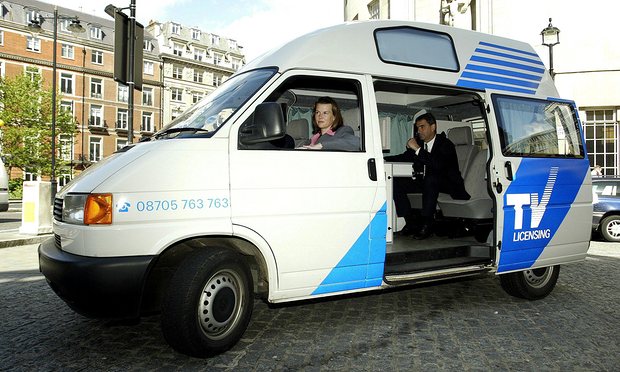 As Doris had just moved house, all she needed to do was inform the officer of her old address and he could of just transferred her account across there and then as she had already paid for the year. Doris didn't tell her grandson as she thought it would upset him.
Thinking that she was streaming illegally and the TV licence enforcer was after her for using the android box, she was becoming more paranoid day by day. Doris kept thinking she was being monitored by innocent trade vans parked outside. TV licensing letters kept coming through the door, enforcement officers kept appearing, but she continued to ignore the problem.
A police car came down her road with the siren on and lights flashing. Doris worked herself into such a state thinking it was for her, after few hours she calmed herself down. She decided that she couldn't live like this anymore and decided to flee the country.
She booked a one way plane flight to Istanbul. She left a note for her grandson, Cody Jarvis, but only informed him that she had gone to Turkey but not exactly where.
Cody contacted authorities and with the help of British and Spanish police, Doris was found after a couple of days safe and well. She was found sleeping rough in a doorway of a cafe called UK Turks.
Doris wouldn't say what happened on her exodus to Turkey but surprisingly she had got a tattoo of a phoenix on her arm.
The OAP is now back home watching her favourite add-on Ultimate WhiteCream.